Searching for houses for sale in Langebaan? Then you have to read this! "The Jewel of the West Coast!" Hugging the blue lagoon, the picturesque town of Langebaan borders the scenic West Coast National Park. Langebaan is without a doubt the 'Jewel of the West Coast' and is one of the more established towns on the West Coast. One of the main attractions in Langebaan is the powdery-soft Mauritius style beaches surrounding the turquoise waters of the lagoon. Langebaan features a modern Gary Player designed Black Knight golf course including a variety of wonderful outdoor activities for residents. Water sports lovers can take advantage of the warmer waters of the lagoon and enjoy surfing, fishing, yachting, etc. The town further boasts a selection of restaurants, a bowling green, tennis courts, a yacht club and the usual retail stores you expect to see in a small town such as Langebaan.
Search All Current Houses for Sale in Langebaan
Langebaan WEATHER
"You're always on holiday!"
The weather in Langebaan is undoubtedly a huge benefit of living here. Residents enjoy sunny weather almost throughout the year. The crystal clear waters is something you expect to find on one of the Caribbean islands. That is why Captain Rafael Semmes of the notorious confederate raider CSS Alabama said:
'There is no finer sheet of landlocked water in the world than this.'
He was spot on. Nowhere else on this planet, bar some of the tropical islands will you find something that matches. People who settle in Langebaan soon find out nothing else lifts your spirits than the smell of the ocean and the soothing sounds of waves crashing on the beach. A seaside town such as Langebaan has definite benefits to those of us who hate the hustle and bustle of city life.
Do you think you can handle this Mauritian lifestyle all year round?
Langebaan has a Mediterranean climate because it gets most of its rainfall during winter. Summers are mild (averages around 26 degrees Celsius during summer) and the weather is great for outdoor activities and fun in the sun for the whole family. You could always enjoy a cocktail at one of the many restaurants, relax on the beach, watch the kite surfers, kayak, swim or kite surf yourself. During springtime (official flowers season is Aug/Sept) the West Coast bursts into a riot of colours due to the arrival of its stunning wildflowers. By the way, the best way to view the flowers is from the north since the sun is in the north.
Houses For Sale in Langebaan – Choosing a Neighbourhood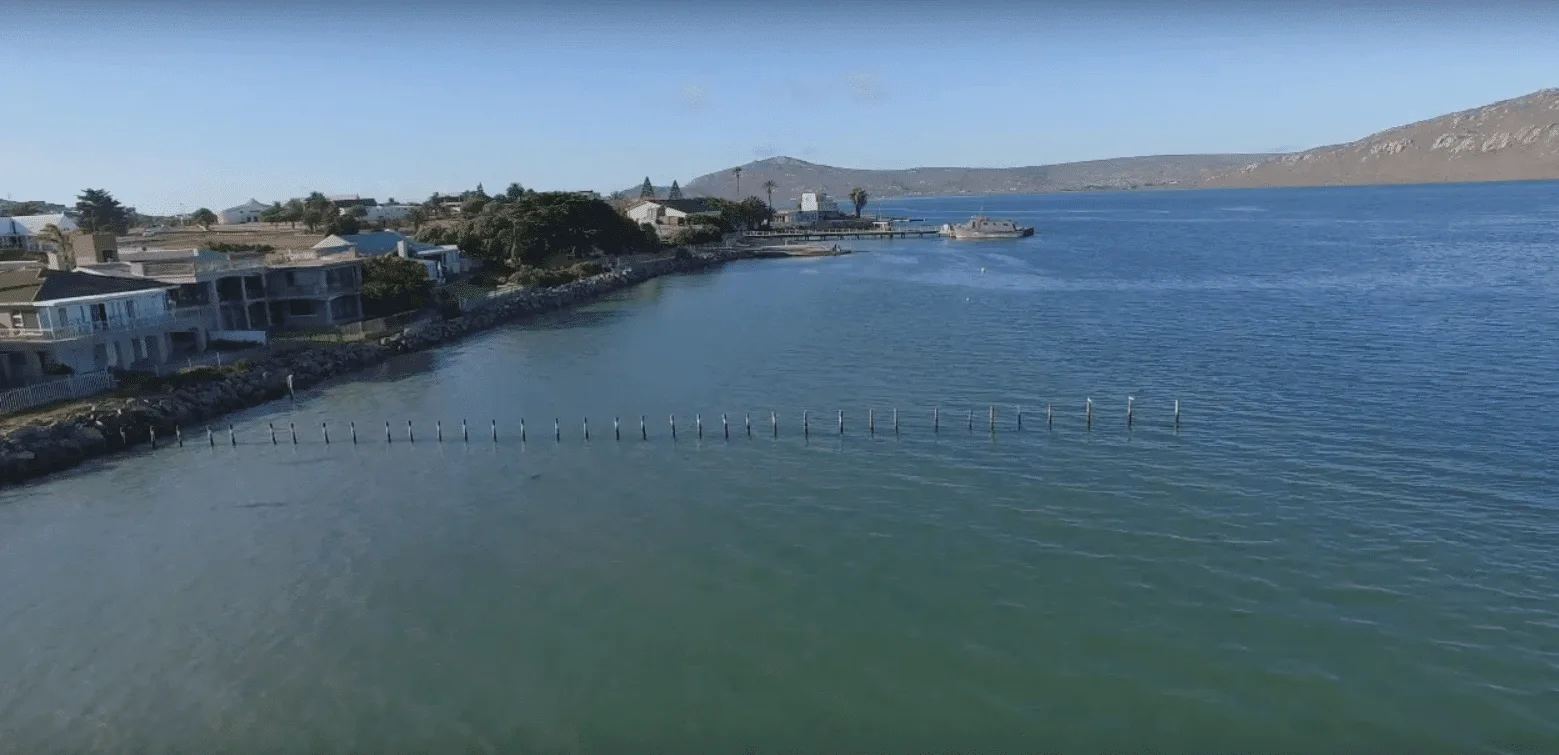 Search All Current Houses for Sale in Langebaan
When you are considering buying a home in Langebaan, it helps to remember a rule of thumb of real estate: You're not just buying a home – you're also buying into a neighbourhood. And as you probably know by now, not all neighbourhoods are created equal. So what makes a good neighbourhood? The answer to that question is going to be different for each person and their unique needs. However, you can quickly narrow your options by focusing on some key factors: Where can you afford a home? Do you want to be in a gated complex? Do you want to be near good schools? Is ocean views important? For example, if ocean views are particularly important to you neighbourhoods such as Calypso Beach and Paradise Beach would be a perfect fit. A lot people choose these areas because of their magnificent ocean views and white sandy beaches. If you want to live in a gated complex with easy access to golfing and country club amenities, Langebaan Country Estate, has it all.
Search All Current Houses for Sale in Langebaan
You can find houses for sale in Langebaan on your own, but a good real estate agent can help you narrow down your choices and guide you through the home buying process. A few real estate agencies in Langebaan have expanded their services by providing guided neighbourhood tours. (You can even take a virtual tour around the neighbourhood using Google Street View.)
---
Related Resources on Langebaan Real Estate:
12 Reasons Why You Should Move to Langebaan
5 Life Hacks I Wish I Knew Before Moving to Langebaan
If you found this article on houses for sale in Langebaan an interesting read, please share it on your social media platforms so others might enjoy learning about this as well!
---
About the author:
The above article
"Looking At Houses For Sale in Langebaan? Read This First!"
was written by Zulika van Heerden, your local Langebaan real estate agent. With over 13 years of combined experience as a real estate agent and mortgage broker, if you're thinking of 
buying a home in Langebaan
 or
selling your home in Langebaan
,  Zulika would love to share her property knowledge and expertise with you.


If you liked this article, please share this article with your friends on Facebook. 👇👇